Linear Actuators with and without Potentiometer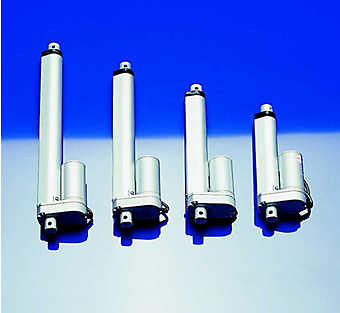 Linear actuator - A mechanical screw type motor which extends a rod allowing you to push or pull an object.

Linear actuators come in various sizes and load ratings. From 2 inch linear actuators to 2 foot, 50lb to 1000lb load, they can do it all. Used in vehicle applications to open hoods, trunks, tonneau covers and doors either by remote or by switch. The actuators have a fish eye on each end where pins can be fastened to a mounting plate allowing the linear actuator to pivot with whatever it is pushing or pulling. This pivot point is what makes it possible to push and pull hinged objects.

With or Without Potentiometer?

Linear Actuators, mainly SPAL Advanced Technologies, come in 2 formats; standard 2 wire format and 5 wire potentiometer formats. The 2 wire linear actuator works off reverse polarity, controlled by either a switch or remote unit actuating relays to move the actuator. How the actuator works is by applying power (12 volts) to one of the wires and ground (-) to the other. This will move the actuator in one direction, either up or down. Now put power where the ground was and the ground where the power was and it will move the linear actuator in the opposite direction as before. The relays should be wired using the diagram below. The 5 wire potentiometer linear actuator will allow you to use a linear actuator controller along with the motor itself. Linear actuator controllers are generally programmable so you can use a remote control unit, like a car alarm or shaved door handle controller, to send the actuator a predetermined amount of distance. So say you want the actuator to go 3 inches up on the first push and 2 inches more on the second then all the way down on the third press of the button. This controller will know that to do for each press of the button.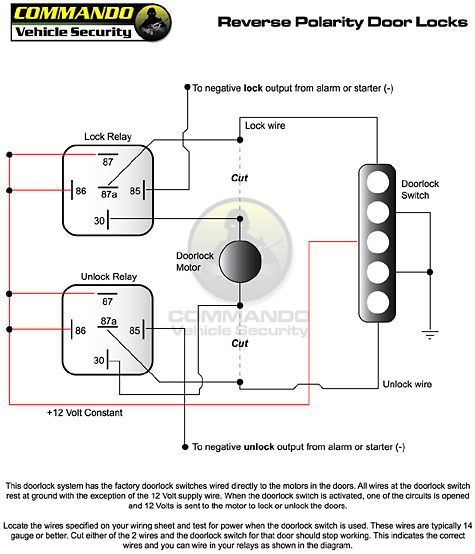 You can use either a standard switch to control the actuators, like a push button, or a remote control unit. Car alarm systems, keyless entry units and our SPAL shaved door handle controller are all suitable options if you wish to operate the linear actuator by remote. Just be sure you have enough extra outputs (channels) for each actuator you have. Remember, you will need 2 channels, one for up and one for down, for each linear actuator you use if you are using the 2 wire system.

Written By: Chris Glardon
Linear Actuators and Potentiometer Accessories...
We have

25

GREAT Actuator Products to enhance your ride!
• 12 Inch Heavy Duty 500 LBS Force Linear Actuator
• 18 Inch Heavy Duty 1000 LBS Force Linear Actuator
• 18 Inch Heavy Duty 500 LBS Force Linear Actuator
• 24 Inch Heavy Duty 1000 LBS Force Linear Actuator
• 24 Inch Heavy Duty 500 LBS Force Linear Actuator
• 4 Inch Heavy Duty 1000 LBS Force Linear Actuator
• 4 Inch Heavy Duty 500 LBS Force Linear Actuator
• 6 Inch Heavy Duty 1000 LBS Force Linear Actuator
• 6 Inch Heavy Duty 500 LBS Force Linear Actuator
• 8 Inch Heavy Duty 1000 LBS Force Linear Actuator
• 8 Inch Heavy Duty 500 LBS Force Linear Actuator
• Linear Actuator (10 inch)
• Linear Actuator (10 inch) with Potentiometer
• Linear Actuator (12 inch)
• Linear Actuator (12 inch) with Potentiometer
• Linear Actuator (2 inch)
• Linear Actuator (2 inch) with Potentiometer
• Linear Actuator (4 inch)
• Linear Actuator (4 inch) with Potentiometer
• Linear Actuator (6 inch)
• Linear Actuator (6 inch) with Potentiometer
• Linear Actuator (8 inch)
• Linear Actuator (8 inch) with Potentiometer
• Linear Actuator Brackets
• Linear Actuator Control Module