The TD Dash Cam with built-in DVR, crystal clear audio & high-resolution 720x480 pixel screen and 30 frames per second recording. The Dash Cam allows you to easily record your driver's view OR interior view in real time with audio! Taxi, limousine, truck drivers, bus drivers & every day drivers can record everything that happens in the vehicle while driving with our dash cam in-car camera system.

We all know that this technology has been used by police officers for years to protect them, why shouldn't you use that same technology? Now, if your insurance companies or any Judge wants evidence of a traffic ticket or accident, you will have a time and date stamped video that will assist you! If you are looking for a high quality dash cam in car camera with DVR and audio, look no further. The TD Dash Cam is affordable and easy to use.




• Easy to operate and installs in minutes. Ready to use out of the box.
• The Top Dawg Dash Cam acts as your vehicle black box
• Records all you see and hear
• Time and date stamped for verification
• Helps prevent fraudulent claims
• Infrared LED's for recording at night
• 2.4" LCD screen rotates 270 degrees
• Anti-theft technology with motion detector
• Includes rechargeable lithium ion batteries for 5 hours recording
• Includes 8 GB SD Card
• Includes HDMI out which allows you to watch in HD video on LCD
• Use as a video recorder or snap-shot camera




• Video: AVI Format, 1280 by 720 @ 30 fps, 640 by 480 30 fps
• Photo: JPEG, 1600 by 1200
• Display: 2.4 inch TFT Colorful 270 degree rotating LCD
• SD Card: up to 32 GB SD Card
• Sensor: OV9712
• Camera: Ό color CMOS WXGA Night Vision Camera
• Viewing Angle: 120 degree
• Interface: USB. 2.0
• Microphone: included
• Operation System: Windows ME/2000/XP/Vista or above
• Rechargeable 500mAh Li-Polymer Battery
• Cycled Recording
• Length of Recording Time on 8 GB Card: 100 Min (at 1280 by 720)
• Motion Detection: Select On of Off
• Power: DC5V
• Nominal charging time: Max 2 hours
• Battery Use Time: Up to 1 hour
• Part Number: TDCAM-01




• New Top Dawg Dash DVR Nigh Vision Camera
• USB Charging/Data Line
• DC Mobile Charger
• 8 GB SD Card
• AV Cables
• Heavy Duty Windshield Mount
• User Guide
• 12 Month Warranty






Made by

Reverse Back Systems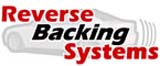 This product carries a Full Manufacturer's Warranty!