• 50% weld-on / 50% bolt-on - universal application for all cars, trucks and SUV's.

• 90 degree range of motion.

• Bolt on hinge, with weld on reinforcements.

• Stainless Pressed Hinge Pin - Precision Anti Seize

• Stainless Hardware - Rust Free

• Low Profile Look

• Easy Ingress and Degress Because of Single Stage Action - Even Kids Can Use It

• Only Hinge that Connects to Vehicles Crash Protection Bars for Ultimate Strength

• SMC Fiberglass Transition Pieces for Smooth Transition Between Hinge and A Pillar

• Compatible with Facoty Latch and Optional Additional Latches

• Retains Factory Seals, Electronics, Safety

• Door Will Open Automatically When Proper Shock is Selected

• GT Factory Offers a Variety of Lift Forces to Tune the Door's Operation, and Give it the Look and Feel You Want

• Step by step picture instructions on CD.

• Kit includes all shocks, mounts and hardware.

• Lifetime warranty

• Industry leading technical support.


Made by

Gullwing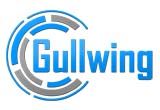 This product carries a Full Manufacturer's Warranty!