All RS Type Mufflers are made from the highest quality polished stainless steel. Our unique and exclusive muffler core makes this muffler the most integrated muffler in the market. Designed and constructed to maximize your vehicle's power with this straight through concept.
Angle cut with Removable Silencer tip, 2-1/4" inlet, Round Stainless Muffler, 4"dia. x 1"L tip, Overall Dimensions 6"X6"X18"
This state of the art muffler features a silencer, to adjust from a deep throaty roar to a calm performance tune. The welded and polished tip adds to its racing look (straight tip on titanium). This RS Type muffler substantially increases power over the stock for more horsepower. Capable of producing up to 7% torque increases as well as 7-10 horsepower gains on stock vehicle.

Made by

RS Type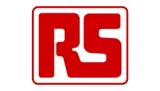 This product carries a Full Manufacturer's Warranty!