Get quicker shifts in your Acura Integra with our Short Throw Shifter. Made of top quality automotive grade materials and backed by extensive research, our 1994-2000 Acura Integra will quicken your shift times, make for a tighter feel and speed you down the track in record time!
• Complete with Hardware & Gaskets (if needed)
• Shorten Shifts by upto 40%.
• Brilliant Finish, Looks Great!

Made by

KS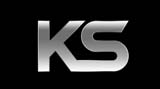 This product carries a Full Manufacturer's Warranty!