The latest "White Face Gauges" for your car. Precision OEM true replacement lenses with full white face. Maintains ALL existing light and warning functions with crisp, easy to read indicators.
Includes 4 Gauge Face Overlays: Speedometer/Tachometer/ Fuel Gauge/ Temperature Gauge/Oil Temperature Gauge/ Voltage Meter
Day Graphics: White face with black numbers
Night Graphics: Black face with red numbers


Made by

NR Auto Accessories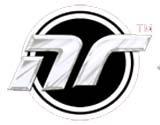 This product carries a Full Manufacturer's Warranty!